March Mania
at Tim Short Chrysler of Middlesboro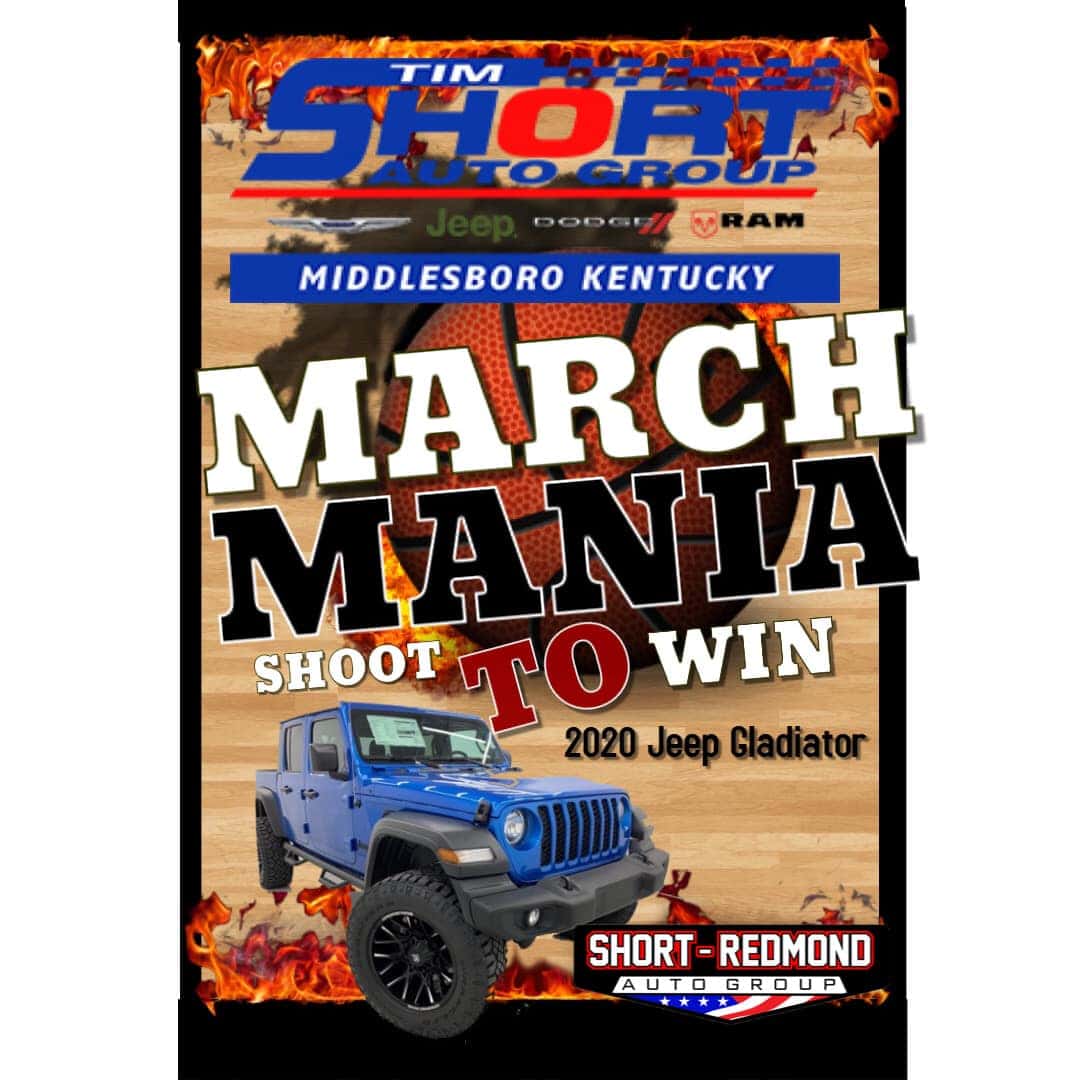 March Mania shoot to win! It's our biggest event of the year! Car giveaway, cash prizes, biggest discounts ever on new and pre-owned vehicles. All you need to do is check out our list of ways to enter. Each item listed allows for a chance at either an entry to the drawing, or a shot(s) at an entry. If a customer earns a free shot, and makes the basket, that equals an entry into the drawing. The more entries in the drawing the better your chances of winning. Check out several ways to get entered to win;
Buy a New or Pre-owned vehicle (5 shots)
Test drive a vehicle (2 shots)
Service your vehicle (2 shots)
In store visit (1 shot) *Limit 4 visits per week
Subscribe to our Youtube Channel (2 entries)
Like our Facebook page (1 entry)
For every shot made, you will get an entry for your name to be drawn for the grand prize. On April 1st we will draw winners for their chance and the grand prize. On April 4th the winners that were drawn on April 1st will get a chance to make a shot for a chance to win a 2020 Jeep Gladiator!
Please see store for details and good luck!
If you have any questions, please be sure to let us know.